Revisiting the Provincial Governor's Office in Dinagat Island and embarking on a courtesy call tour across different departments and colleges in San Jose.
During this visit, Gawad Kalinga extends a warm invitation to join our 1 Day Bayani Challenge – a mission to construct toilets and septic tanks in selected households of Brgy. Jacquez, with the goal of declaring it a Zero Open Defecation (ZOD) Barangay.
This noble endeavor is a joint effort with the Rural Health Unit, led by Dr. Sarah Reem D. Hesham Mohamed Hagag, MD, MBA, and The Gawad Kalinga Community Dev. Foundation Inc. We cordially invite you to be part of this impactful activity.
A heartfelt thank you goes out to the esteemed individuals who have shown unwavering support: Provincial Governor Nilo P. Demerey Jr., Local Youth Development Office-Designate Jhon Philip P. Tan, Executive Assistant IV Marichu M. Demerey, Executive Assistant II Jhon Philip P. Tan (Local Youth Development Officer-Designate), Provincial Youth Coordinator Kim Valeri Tampon, Security Officer IV/LCE Representative Nilo Marco M. Demerey, Board Member/OIC Governor Carlos Bua, and Dean, Student Affairs and Services Adelaida R. Gravanza, M.A of Don Jose Ecleo Memorial College, along with Sarah Faith Catubig, Local Youth Development Officer in the Municipality of San Jose.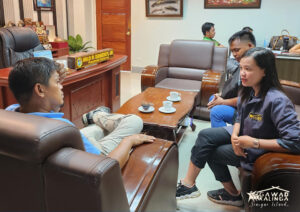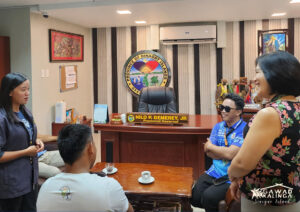 Your unwavering commitment to accepting this challenge is a testament to our shared vision of building a stronger community for the betterment of Dinagat Island Province.